Products
★ Screen Recorder ★
★ Audio ★
★ Converter ★
★ Disc ★
ZGZ Audio Converter
Can't play some music files? Convert them to popular audio format
ZGZ Audio Converter is a powerful audio conversion tool. It can convert audio files from one format to another.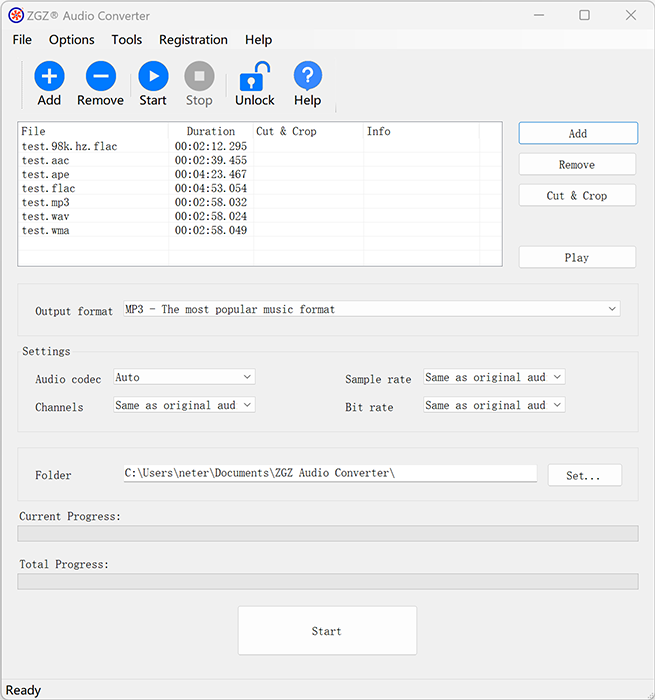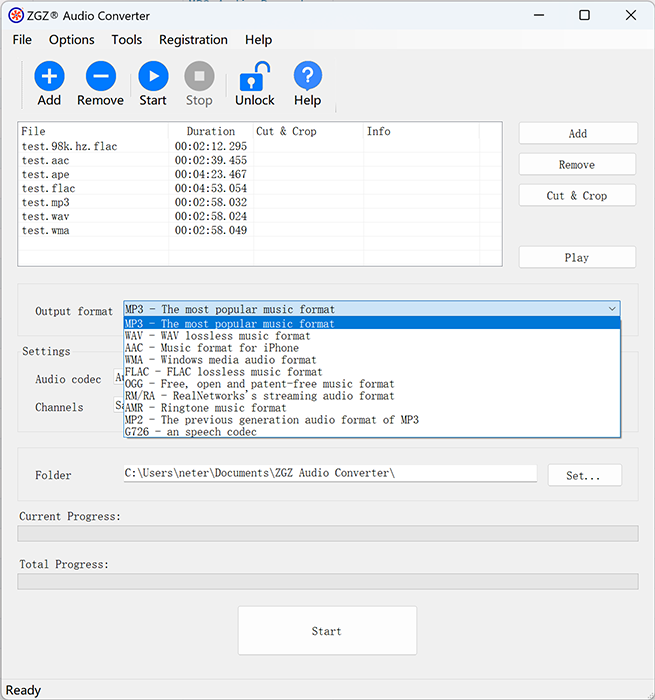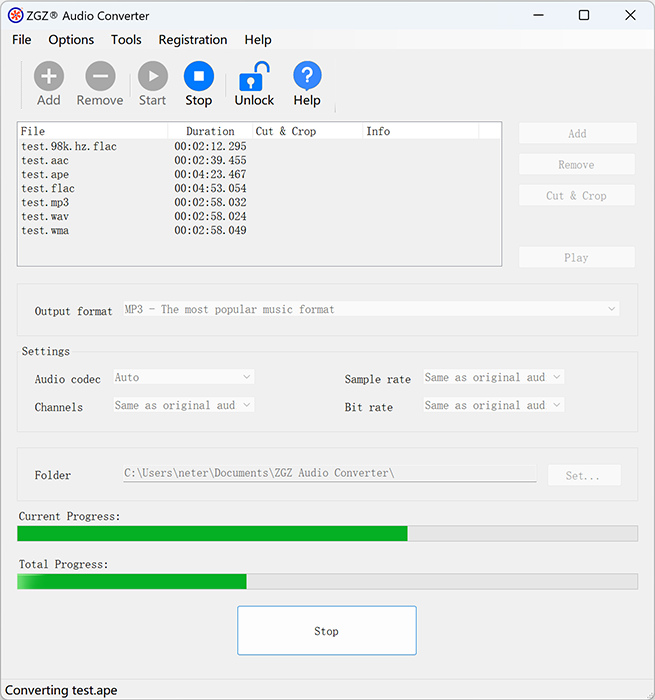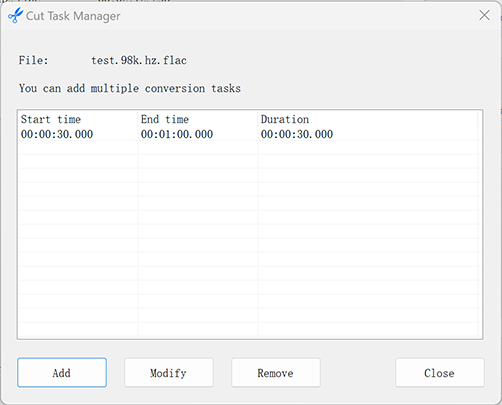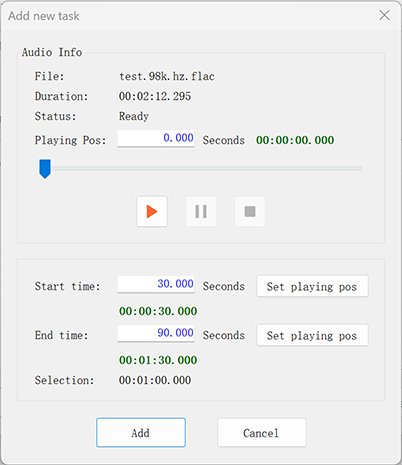 1. Reading almost all audio formats.
2. Writing WAV, MP3, WMA, OGG, RM/RA, FLAC, AMR, MP2 and AAC formats.
3. VBR codec.
4. Batch converting.
5. Playing audio files on the fly.
6. You can write title, artist, album, composer, track, and age to audio files with ID3 Tag Editor.
7. User-friendly interface. It's easy to use even for beginners.