Products
★ Screen Recorder ★
★ Audio ★
★ Converter ★
★ Disc ★
ZGZ CD Burner
Burn your favorite music to CD!
ZGZ CD Burner is a powerful CD burning programe. It can burn your music files on computer to CD, and you can play it on your car's CD player.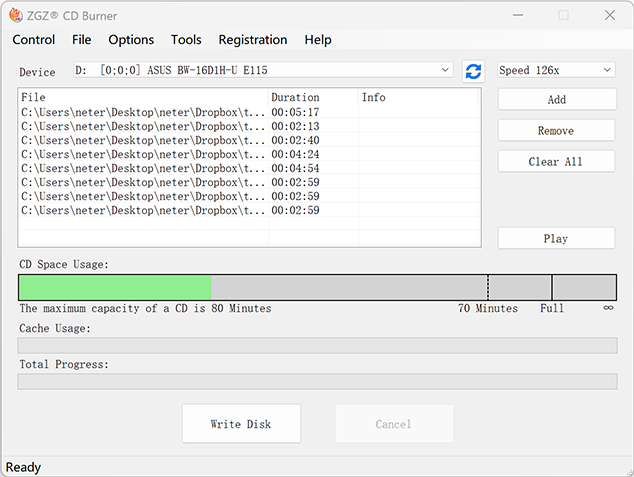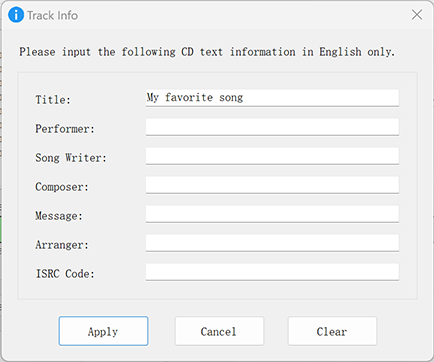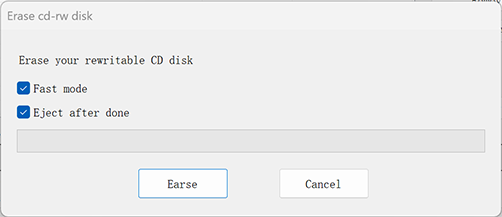 Hardware Interfaces:
IDE/ATAPI
SCSI
USB 1.0/ USB 2.0
1394 Firewire
SATA

Main features:
1. Burns music CD from APE, FLAC and WAV lossless audio formats.
2. Burns music CD from MP3, WMA, OGG, AAC, ASF, VQF, M4A and FLA lossy audio formats.
3. Decodes and writes compressed audio formats on the fly.
4. Easy audio track manipulation.
5. User-friendly interface. It's easy to use even for beginners.